US Department of Agriculture Loans (USDA)
USDA Business & Industry (B&I)
This program strengthens the availability of private credit by guaranteeing loans for rural businesses. 
Benefits to Borrowers: 
Low, competitive interest rates
Fixed maturity, no balloon payments
Long financing term and amortization
Non-profits eligible
Start-up businesses eligible
Maximum Loan Amount: $25 Million
Percent of Guarantee: 60% to 80%
Use of Proceeds: 
Business conversion, enlargement, repair, modernization or development
Purchase and development of land
Equipment, leasehold improvements, machinery, or inventory
Debt refinancing if it improves cash flow and creates or saves jobs
Business and industrial acquisition if the loan will create or save jobs
Maximum Term:
30 years – Real Estate
15 years – machinery and equipment
7 years – working capital
Guarantee Fees: 3% of guaranteed loan amount
Eligibility:  Eligible borrowers are for-profit businesses, non-profit businesses, cooperatives or individuals located in a rural area1 as defined by USDA. The borrower's headquarters may be based within a larger city as long as the project is located in an eligible rural area. 
1 An eligible rural area for the Business and Industry Loan Guarantee program is defined by the USDA as any area other than a city or town with a population of greater than 50,000 inhabitants and the urbanized area of that city or town.
USDA Community Facilities Relending Program
This program provides affordable funding to develop essential community facilities1 in rural areas.
Benefits to Borrowers: 
Low, competitive fixed interest rates
Loan proceeds for community development projects in rural communities
No prepayment penalties
Up to 30-year amortizations
Maximum loan amount: $25 Million
Use of Proceeds: 
Acquisition or construction of business or business facility
Purchase or development of land
Equipment, leasehold improvements, machinery, supplies
Maximum Term: 30 years
Origination Fee: 1% of loan amount
Eligibility: Public bodies, community-based non-profit corporations, or Federally-recognized Tribes located in a rural area2 as defined by USDA3. 
Examples of Essential Community Facilities: 
Health care facilities – hospitals, medical clinics, dental clinics, nursing homes, etc.
Public facilities – town halls, courthouses, airport hangars, street improvements
Public safety services – fire departments, police stations, prisons, public works vehicles, etc.
Educational services – museums, libraries, private schools
Utility services – telemedicine, distance-learning equipment
Local food systems – community gardens, food pantries, community kitchens, food banks
1 An essential community facility is defined as a facility that provides an essential service to the local community for the orderly development of the community in a primarily rural area, and does not include private, commercial or business undertakings. 
2 An eligible rural area for the Community Facilities program is defined by the USDA as cities, villages, townships and towns including Federally Recognized Tribal Lands with no more than 20,000 residents according to the latest US Census Data. 
3 Fund availability may be limited per market location.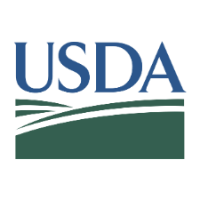 All loans are subject to credit approval.